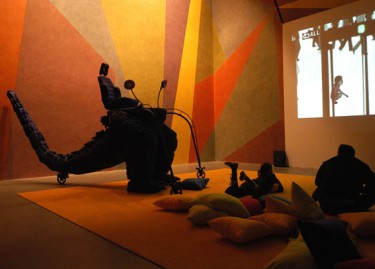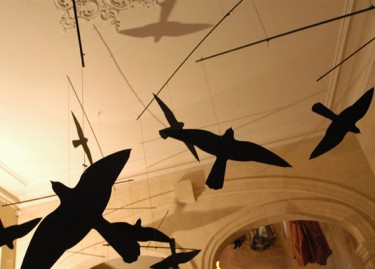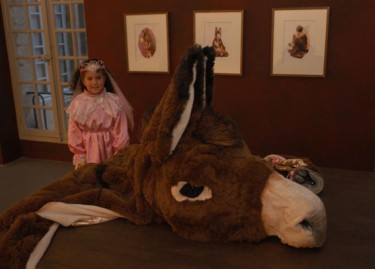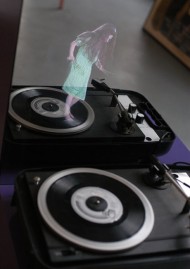 To mark the return of the winter holidays, the Collection Lambert has once again been totally transformed. 'À Fripon Fripon et demi – Pour une école buissonnière' is more than just an exhibition, it's a festive project that draws inspiration from local village festivities – it's a magical, unique celebration.

The event focuses on children and their art, with a new room in the museum specially devoted to their work. For the occasion, the Collection Lambert looks back over four years of educational initiatives with projects by On Kawara, Claude Lévêque and Joey Kötting in the newly designed space.

Alphonse Allais, Francis Alÿs, Carlos Amorales, Alice Anderson, Tiong Ang, Guillaume Apollinaire, Araki Hiroshi, Antoine Audiau, Joël Bartoloméo, Robert Barry, Glen Baxter, Jean-Charles Blais, Jonathan Borofsky, Katia Bourdarel, Louise Bourgeois, Brassaï, Marcel Broodthaers, Alexander Calder, Lewis Carroll, Maurizio Cattelan, René Char, Jean Cocteau, Gérard Collin-Thiébaut, Bonnie Collura, Robert Combas, Edgar Degas, Eugène Delacroix, Mark Dion, Robert Doisneau, Jean Dubuffet, Sylvain Dubuisson, Raoul Dufy, Marcel Dzama, Bernard Faucon, Philippe Favier, Spencer Finch, Gloria Friedmann, Anna Gaskell, Gilbert & George, Felix Gonzalez-Torres, Anthony Goicolea, Nan Goldin, Douglas Gordon, Dan Graham / Jeff Wall, Keith Haring, Claudia Hart, Carsten Höller, Jenny Holzer, Roni Horn, Jonathan Horowitz, Pierre Huyghe, Louis Jammes, Pierre joseph, On Kawara, Mike Kelley, Anselm Kiefer, Koo Jeong-A, Jeff Koons, Joey Kötting, Arnaud Labelle-Rojoux, Bertrand Lavier, Louise Lawler, Helen Levitt, Fernand Léger, Claude Lévêque, Robert Mapplethorpe, Corinne Marchetti, Maria Marshall, Pascal Martinez, Henri Matisse, Henri Michaux, Olivier Millagou, Jonathan Monk, Ingrid Mourreau, Takashi Murakami, Makoto Nomura, Tony Oursler, Giulio Paolini, Martin Parr, Philippe Parreno, Adrien Pécheur, Joyce Pensato, Francis Picabia, Pablo Picasso, Pierre & Gilles, Edgar Allan Poe, Markus Raetz, Gérard Rancinan, Jean-Jacques Rullier, Aoki Ryoko, Anri Sala, Shimabuku, David Shrigley, Kiki Smith, Pierrick Sorin, Mary Sue, Marcel Tillard, Nobuaki Takekawa, Vibeka Tandberg, Rikrit Tiravanija, Niele Toroni, Yves Trémorin, Rosemarie Trockel, Cy Twombly, Xavier Veilhan, Jan Vercruysse, William Wegman, Lawrence Weiner, Stephen Wilks, Kenji Yanobe.